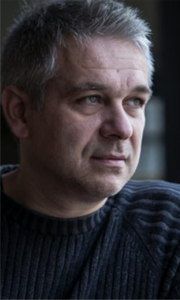 In his native Croatia, Ivan Salaj is a multiple award-winning director and dramaturge. His last feature film was the Croatian entry for the 2019 Oscars. He supports and advises the film team on dramaturgical aspects in the implementation of the film. With the company Noćni Let, he is also the official co-producer of the film in Croatia. He will edit the texts for the planned Croatian language version and carry out the dubbing in Zagreb.
Jörg Altekruse is an experienced filmmaker and producer from Hamburg. With his company Zeitfilm, he has successfully implemented numerous film projects. He is particularly committed to promoting young filmmakers and topics such as "climate change and sustainability." As a board member and production manager for the executive producer, docfilmpool, he will oversee the implementation of the project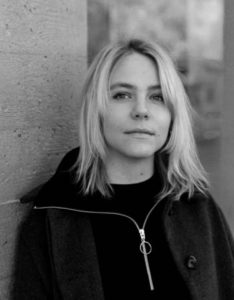 Kim Voit is currently studying architecture for a master's degree in Berlin and would like to work in film and production design after completing his studies. She helps us with the visual design and realization of the piano scenes that will be an integral part of the film. Here she uses, among other things, 3D simulation technology that is common in architecture, allowing us to plan the scenes precisely in advance.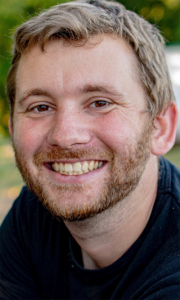 Nils Liebheit studied media design in Berlin and has worked as a freelance cameraman and producer for many years. Together with Tim van Beveren, he is also significantly behind the camera. He has been substantially involved in the film's realization since the first day of shooting. However, having just become a father for the second time, he is not fully available to the production.
Susanne Dzeik is a camerawoman and filmmaker and was a long-standing board member of AG-DOK. She also contributes her many years of diverse know-how, especially in independent filmmaking, to this production. Many of her documentaries are primarily about people in situations of social upheaval and how to deal with them. As a political scientist, she is also involved in promoting alliances and collective cooperation.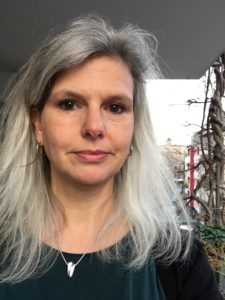 Angelika Huber works as a camerawoman and filmmaker. She first trained as a photographer in Munich at the Bavarian State School for Photography. She then studied camera with a focus on documentary film at the Film Academy Baden-Württemberg in Ludwigsburg. She is also one of the founding members of the documentary film network for women in Cologne.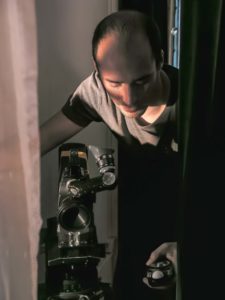 Oliver Eckert has been working as a lighting cameraman since 2002. Since 2008 he has been a regular lecturer in film design and lighting in the Hamburg University of Fine Arts film department, where he studied visual communication between 1996 and 2000. From 2000 to 2002, he completed an exchange degree in cinema at the Ecole Supérieure des Beaux-Arts in Geneva.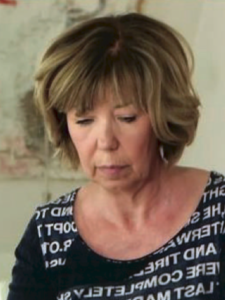 Rita Wally worked for WDR in Cologne in the "editing" department for more than 47 years and has already worked with Tim van Beveren on several occasions. Her many years of experience as an editor of very different genres is a valuable enrichment for the team and the film. As with the movie "Women Composers," with Tim and Kyra, she will oversee the film's editing and will play a key role in controlling and designing it.
Christian Riegel studied film sound engineering (the University of Film and Television Konrad Wolf in Potsdam). His work as a sound mixer since 2003 has been shown at prestigious festivals and won major awards. The formats worked on by Christian cover a diverse range, from international cinema films to TV documentaries. Christian is the founder and managing director of Tonbüro. As a supervisor, he is at your side with his experience and expertise during all project work stages.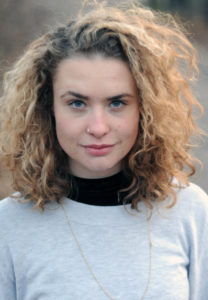 Leoni Faschian studied cultural anthropology and political science. Through insights into media anthropology during her studies, she developed an enthusiasm for the production and content of ethnographic-documentary formats. On her way into the film and media industry, she was involved in the project "The European Irregularized Migration Regime at the Periphery of the EU" at the University of Zagreb, completed an internship in a film production company, and helped out on various film projects at the Konrad Wolf University in Babelsberg. In addition to the affinity for Zagreb and the Croatian language, power relations shaped by gender and unequal representation of the sexes in music play a central role. She will gain further experience as a director and production assistant with our film.
Dr. Boris Hofmann is a musicologist and a »classical sound engineer. « Together with Kyra Steckeweh, he is also responsible for the »good sound« of the piano recordings for Deutschlandfunk that are used in this film. In addition, he supports the project with his valuable expertise in post-production, music mixing, and the final mixing of the movie in 5.1 Dolby Surround.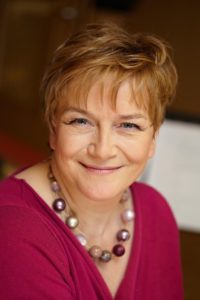 Theresia Singer is a very experienced sound engineer. She is the owner of the recording studio »headroom sound productions« in Cologne and generously supported the film project with the voice recording with her studio and energetic "women power."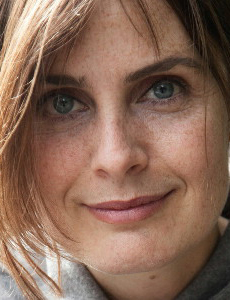 Nicole Kleine will be the "voice" of Dora Pejačević in the German language version of this movie. She lives in Berlin and works an actress, voice over talent and theater teacher and has been involved in numerous outstanding artistic productions.