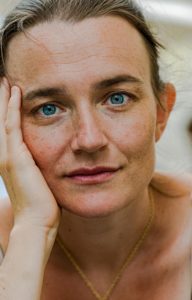 The pianist
Kyra Steckeweh
gives concerts as a chamber music partner, song accompanist, and soloist. Her often unconventional programs are well received by the public and the press. She deals with women composers from the 18th to the early 20th centuries on various levels. Behind this stands the motivation to broaden the view on music history and to break new ground. In the meantime, a complex artistic focus has developed from this. The results are numerous concerts in Germany and abroad, the award-winning documentary
"Women Composers"
, and recordings with piano works by
Lili Boulanger, Emilie Mayer, Mel Bonis, Fanny Hensel, Sophie Westenholz, Ethel Smyth
and
Dora Pejačević.
Kyra Steckeweh studied piano at the
Freiburg University of Music
and the
Mozarteum University in Salzburg
, also school music and history. As part of a qualification position at the Freiburg University of Music in 2018/2019, she expanded her music-philological skills in the field of historical-critical music editing to be able to edit previously unpublished works and perform them as a pianist.
In autumn 2020, together with the filmmaker Tim van Beveren, she received the OPUS KLASSIK 2020 award for the 95-minute documentary »Women Composers«. The film had previously received several international awards.
contact: kyra(at)dora-pejacevic.com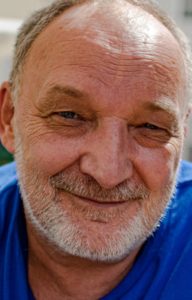 Tim van Beveren
is a journalist, photographer, cameraman, and filmmaker. He studied law in Bonn and art in Urbino (Italy). He has been working in the media industry for more than 30 years and was significantly involved as an author, director, and employee in creating several award-winning film and television productions (including the Federal Film Prize, New York Festivals, and International Great Lakes Film Festival). He made his first feature film,
»Jannan – the Deportation«
, between 1984 and 1986.
He is also the author of several non-fiction books and articles in renowned international print media.
In 2016, the Monochrome Photography Awards awarded two of his portrait photographs an »Honorable Mention« in the category »Professional Portrait Photography« by the Monochrome Photography Awards. Further awards, including the »International Photography Award, « »Moscow Int'l Foto Award 2019, « and further »Honorable Mentions« at the »Prix de la Photographie Paris, « followed in 2019 and 2020.
From 1998 to 2005, he lived and worked as a TV and print correspondent in the USA. Since 2008 he has lived in Berlin. His production company, tvbmedia productions, was founded in the USA in 2001 and has since produced numerous films, videos, reports, and current affairs films for private and public program providers.
From 2013 to 2015, he made the first journalistic film documentary on the subject of »toxic cabin air in airplanes, «which has won several awards.
contact: tim(at)dora-pejacevic.com
Since 2012,
Kyra Steckeweh
and
Tim van Beveren
have worked on numerous artistic and musical projects. From 2016 – to 2018, they made the documentary
»Women Composers«
. This movie has since won several international awards, including the
2019
NEW YORK MOVIE AWARD
. They both received the
OPUS KLASSIK 2020
for best audio-visual production.
KYRA + TIM talk about their award-winning film "Women Composers«